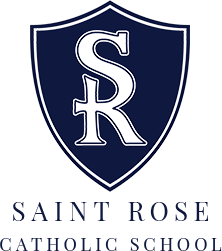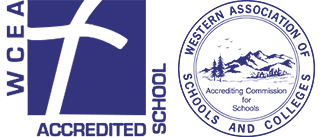 Saint Rose Catholic School is fully accredited by: The Western Association of Schools and Colleges (WASC) and the Western Catholic Educational Association (WCEA).
The Western Association of Schools and Colleges (WASC) is one of six regional accrediting associations in the United States. The WASC Accrediting Commission for Schools has a dual purpose to reinforce the expectation that schools must be worthy of the trust placed in them to provide high quality learning opportunities, and that they clearly demonstrate that they are about the critical business of continual self-improvement. The accreditation process is all about fostering excellence and helping schools meaningfully create the highest quality learning experience they can envision for all students.
WCEA accredits Catholic elementary and secondary schools in nine western states (26 Archdioceses) and the U.S. Territory of Guam. WCEA co-accredits and is in partnership with three Regional agencies (WASC, NAAS, NCA CASI) and two private agencies (CAIS and HAIS). WCEA began in 1957 in San Francisco and has a long and successful history of assisting school improvement through the accreditation process.