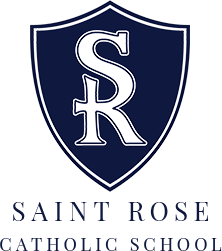 Wine Country Runs
The 24th Annual Wine Country Runs Hybrid ½ Marathon and Virtual 5K Individual will be
held November 7-14, 2021 in beautiful Paso Robles, California.
Wine Country Runs is the longest-standing running event held in Northern San Luis Obispo County
and was founded by past Saint Rose Catholic School parents in 1997. The race attracts over 800
runners from all over California and the United States along with an equal number of spectators and
volunteers. The course is exceptional and like no other, meandering through picturesque vineyards
along the Salinas Riverfront in the beautiful Estrella District of Paso Robles wine country.
Proceeds of the race benefit important local charities and youth sports organizations. Since its
inception, Wine Country Runs has raised approximately $450,000.
Past recipients of funds from Wine Country Runs include the 4A Foundation for Paso Robles
Schools, Jack's Helping Hand, North County Aquatics Club, Paso Robles Youth Sports Council,
Shelby Sudbrink Mermorial Scholarship Foundation, Paso Robles Youth Arts Foundation, Saint
Rose Catholic School Athletic Fund, Templeton Parks & Recreation Department, The Food Bank,
and many more.
As a Saint Rose Catholic School parent, we invite you to become involved in this year's race!
Please reach out to us at winecountryruns@gmail.com, visit winecountryruns.com, or find us on
Facebook or Instagram by searching "Wine Country Runs."